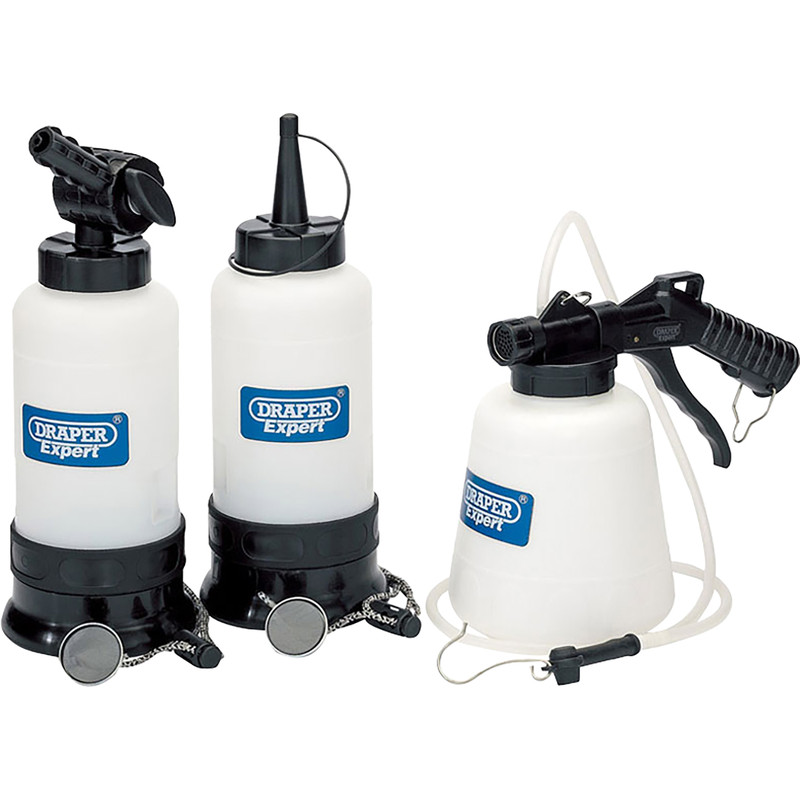 Draper Expert Universal Brake Bleeding Kit
20,000+ products Now available
Recommended Provider
Draper Expert Universal Brake Bleeding Kit
Branches are now open late till 8pm Monday – Friday. Plus extended hours over the weekend.
Delivery only
Quantity
Add to trolley for…
Save for later
Sign in to your account
Product Details
Expert quality, one person hand-operated kit that allows fluid to be drawn from the bleed nipple allowing either bleeding or full replacement of system on cars, vans, trucks and motor bikes. Magnetic bases on refilling bottles. Does not require brake reservoir caps. Supplied with reservoir top-up kit.
Specification:
• Air supply: 70 – 120psi (4.8-8.3bar)
• Container capacity: 0.75L
• Air inlet size – nipple not supplied: 1/4″ BSP
Technical Specification
| | |
| --- | --- |
| Brand | Draper Expert |
| Manufacture ID | 71205 |
Reviews
Share
Related products
You might also like
Add a new list:
Product(s) have been successfully added to your list . Click here to view your list.
This site uses cookies to store information on your computer. Some of these cookies are essential to make the site work and others help us to improve services by giving us some insight into how the site is used. You can view our cookies policyhere.
Hey, browse our site often?